Who We Are
The Addiction Referral Center was established on Lincoln Street in Marlborough in 1972 as a drop-in center. It began with a group of individuals who were on a quest to remain sober from alcohol addiction. These dedicated people created a supportive environment and services that worked for them and created a safe haven for all who suffered from alcoholism.
It became the quest of the ARC to reach out and help those suffering from substance use disorder to regain their independence and work toward the goal of increased self-sufficiency.
With the help and guidance of an all-volunteer Board of Directors, the scope of the ARC has broadened and has become an outstanding nonprofit agency that provides extensive services to the community at large, as well as to addicted people and their families.
The ARC prides itself on providing help and hope to thousands of individuals who sought and continue to seek vital assistance to fight the disease of addiction and live their lives in recovery one day at a time.
Our Executive Director, Elsbeth Simoni
Elsbeth Simoni is a Massachusetts Licensed Alcohol and Drug Counselor. She has an MA in Applied Sociology and Forensic Services. Elsbeth has previously worked in a section 35 facility, in dual diagnosis, at a nonprofit, within a police department, and as a substance use clinician at an eating disorder treatment center.
Elsbeth is a Narcan trainer and certified tobacco smoking cessation specialist through the American Lung Association. She also has experience with fundraising and grant writing for nonprofits, municipalities and for-profits.  Ms. Simoni has implemented various programs including; a post overdose program, eating disorder and substance use program, and a referral program. 
Elsbeth Simoni lives in Natick, MA with her cat Stella. In her free time, she enjoys crafts and hiking throughout New England.
Click here to contact Elsbeth.
We're lots of people who care about the ARC.
Our board works tirelessly to improve the ARC and expand its reach to those in need. Click on the button below to 'meet' our board members and to access a Board of Directors application.
Your Title Goes Here
Your content goes here. Edit or remove this text inline or in the module Content settings. You can also style every aspect of this content in the module Design settings and even apply custom CSS to this text in the module Advanced settings.
I hadn't lost it all, but it felt like rock bottom to me...
"I hadn't lost it all, but it felt like rock bottom to me. I was hiding my drinking while still going to my job every day, working out at the gym and raising a family. It was exhausting because my compulsion to drink felt stronger than all the things in my life that my values told me were important. I thought I was depressed, maybe crazy, but an EAP counselor sent me to the ARC and I connected with people who understood and provided peer support. I became part of a community and that feeling of connection grew and has helped me remain sober these last 17 years. Since then I have volunteered my time at the ARC and helped on committees to raise awareness and funding to support the ARC mission. I tell people in crisis to call the ARC; they'll help you figure it out."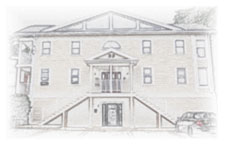 Major Milestones
1972
The Greater Marlborough Alcoholism Center established on Lincoln St.
---
1983
GMAC becomes a nonprofit
---
1995
Name change to Addiction Referral Center
---
2002
Moved to Pleasant Street, Marlborough
---
2006
Moved to Main Street, Marlborough
Thank you to our sponsors: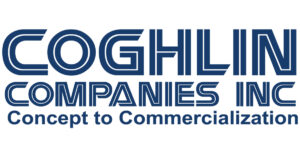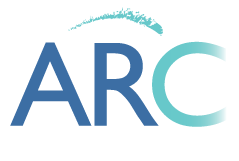 One Call - We Got It All: 508.485.4357
Addiction Referral Center
33 Main Street
Marlborough, MA 01752
Office Hours: 
Monday – Friday
9AM – 3PM and 5PM – 7PM
Tuesday evenings we are open until 9PM